What are some descriptive words for Bad ?
Here is a list of words that are related to the word Bad.
Total number of Bad words and adjectives: 15 words
Bad words are listed in alphabetical order.
Awful
Dreadful
Evil
Lousy
Mean
Nasty
Naughty
Rotten
Spoiled
Terrible
Unfavorable
Unpleasant
Wicked
Worse
Worst

These descriptive words for kids to use in writing are suitable for grades:
Grade 2, Grade 3, grade 4, Grade 5, Grade 6 and Grade 7
Words for teachers and school students.
Download Bad related Words in PDF: Descriptive Words for Bad PDF
Download Image with Bad related Words.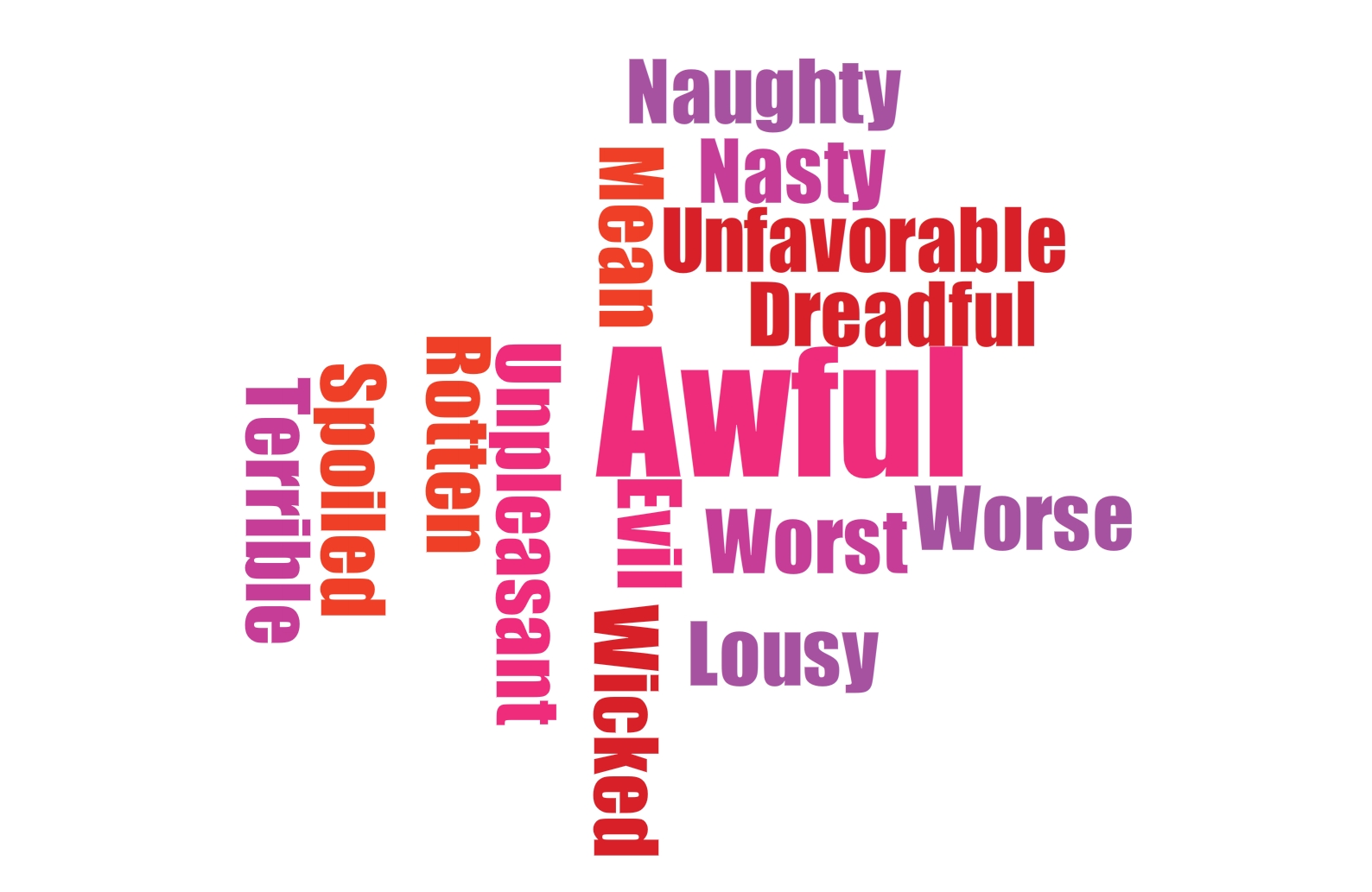 (Visited 3,210 times, 1 visits today)